Musician spotlight: Carol Davis brings soul to North Idaho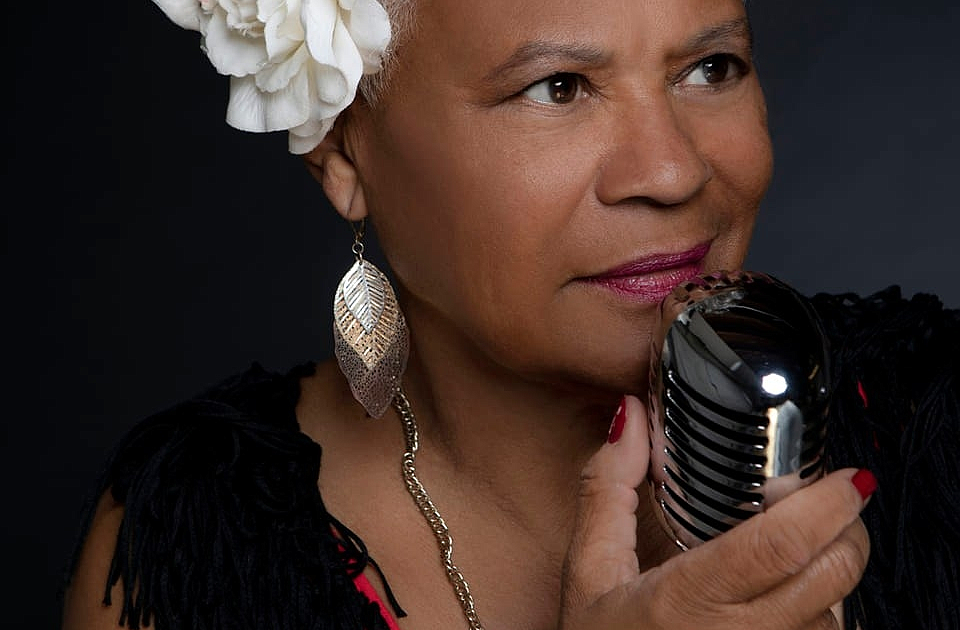 Carol Davis was born and raised in San Francisco in what might be called an "intermarriage" – her mother was a classical pianist while her father played and sang gospel, jazz and blues. Carol enjoyed hearing everything growing up – especially her mother's classical piano and her father's record collection, which introduced her at a young age to some of the great singers, such as Ella Fitzgerlald, Billie Holiday, Etta James and others. Her father was a pastor, so she also grew up knowing great gospel singers, including Danniebelle Hall, Walter Hawkins and Andraé Crouch.
Davis began singing and performing in church when she was five years old. His aunt Florence was the choir director and was exacting and demanding, giving Davis an excellent foundation for his music. She loved to sing and was eager to try solos from an early age. In high school, she sang in church on Sundays and sang R&B and rock & roll with her brother, who played guitar and drums at high school dances. The church was not in love with the music at that time, but Dad approved of her and encouraged her to sing. Rather than imitating any particular singer, Davis listened to how each of her favorite singers took a song and made it unique. Davis took what she loved from each singer to form her own unique style. Piano lessons were compulsory at home, and she even studied accordion for a few years with a family friend who was an accordion teacher, but singing has always been her love and passion.
Davis moved to Seattle after high school and auditioned for Seattle Pacific University's music program. The audition was daunting, as she was asked to sight-read a sheet music of a song she had never seen before – something she had very little experience with. She passed the audition and began her first formal training in music theory. She also found a very unique church, part of the Church of Christ, which does all of its music without instruments. She joined a vocal group at church and discovered that singing without accompaniment was a great way to improve her ability to sing in harmony.
Andraé Crouch did a gig at SPU where Carol met a guitarist, whom she followed to LA and got married. She toured extensively as part of Crouch's touring group, watching and learning from all kinds of artists. She took a break from touring and performing when her daughter was born and found herself wanting a career that would bring her some stability and benefits, so she started working for the City of Los Angeles in the parking area. As her daughter grew and became more independent, she decided to apply to the officers' academy and began a 25-year career as a Los Angeles police officer, eventually working as a trainer. officers at the academy.
A cousin had asked her why she had stopped acting, saying, "That's what you always liked to do. It's a part of you. Why did you put it aside? Surprisingly, her police career brought her back to the stage, starting with department parties. She would eventually sing the national anthem at several Dodgers baseball games in uniform as a representative of the LAPD. She also joined City Beats, a group made up of people working in law enforcement. City Beats played picnics and barbecues for the police and fire departments and she was able to earn a place in the band through an audition when they decided to add a singer. She also worked with various pianists singing jazz in clubs and cafes.
The stereotype in northern Idaho is that all LAPD officers are just counting the days until they can retire and move to Coeur d'Alene, but Davis had never heard of the city or the lake. She had landed a regular gig at a jazz club in Palm Springs, and one weekend there met a woman from Coeur d'Alene who invited her to come visit. Carol knew she didn't want to retire in California and quickly fell in love with the city and the lake, eventually settling here after retirement. She met some musicians hanging out at Studio 107 downtown. The owner heard her sing a few songs one night with Carey Brazil, a local guitarist and singer, and asked them if they wanted to start a duet, which they decided to do. This summer, she sang regularly at Studio 107 with Brazil and solo. She has also sung at the Taste of Coeur d'Alene and the Chalice Brewery. Through it all, she met Sandra Marlowe, a local musician who was hosting a concert of women singing different styles (pop, jazz, country, blues and broadway tunes) and asked Carol to play the role of the 'Blues Diva ' for the show called 'What She Said'. This show was presented at the Jacklin Arts Center earlier this summer.
Davis is now preparing for an encore presentation of 'What She Said' – a Christmas Divas Concert at the Jacklin Arts Center on December 10-11. The show will feature some of the music from the previous show, as well as Christmas music in each of the different genres. Davis looks forward to working more with What She Said, as well as returning to solo performances around Coeur d'Alene next summer. Tickets for the Christmas Divas show can be purchased online at the Jacklin Arts and Cultural Center website.