A welcome disturbance? Singaporean musician goes viral with easyJet Performance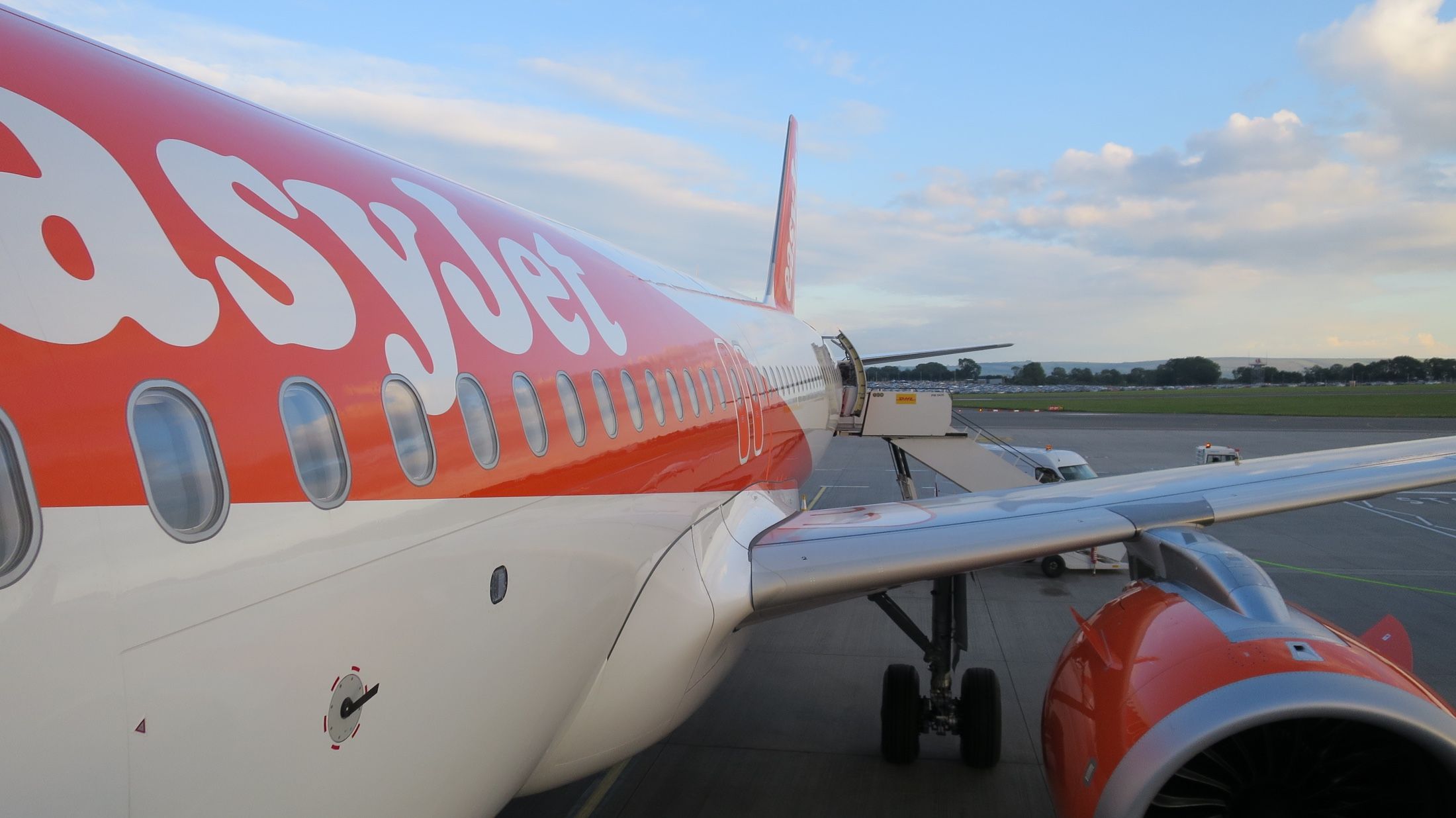 A musician caused a ruckus by serenading easyJet passengers with an in-flight performance of Christian music – all with the captain's consent.
British low-cost airline easyJet is being criticized for allowing a muso to stroll down the aisle in-flight while serenading passengers with his guitar playing and taste for music. Social media platforms are abuzz with footage of the incident and discussions over whether it was a serious breach of in-flight etiquette or an upgrade to regular in-flight entertainment. 'easyJet.
A bit of in-flight fun with some serious spin-offs
So what is the kerfuffle about? Exact details of the flight remain unknown, but a Singaporean musician by the name of Jonathan Neo was recently filmed standing in the aisle with his guitar and singing (reportedly in six languages) on an easyJet plane. Some passengers were reportedly thrilled with the performance while others weren't impressed at all. It should be noted that Mr. Neo got the captain's permission to perform and was even introduced on the plane's PA system.
The debate here is therefore whether passengers should be allowed to enjoy their flight in peace or whether someone else's taste in entertainment should be imposed on them. After all, on a crowded easyJet plane, there aren't many escape options. In this case, there is also another level of etiquette complexity – Mr. Neo was singing contemporary Christian songs.
The religious tone adds complexity to a simple in-flight etiquette issue
Online, people seemed bothered that Mr. Neo was using a captive audience to promote his religion. We'll probably let discussions of the rights and wrongs of this pass to the gatekeeper – Simple Flying reports on aviation news, not social mores. But what would be the reaction if a fervent politician rose in flight to launch a particular politician or political program? Or did an animal rights activist start standing in the aisle and discussing the harms of eating meat while flight attendants were busy offering passengers a choice of beef vindaloo or stew of chicken ?
At its core, Mr. Neo's surprise performance (and the fact that the captain of easyJet gave him the nod) is about respecting others when you're all crammed into a tight space. You don't have to be a frequent flyer to know that deliberately disturbing fellow passengers really isn't the right thing to do, for whatever reason. Mr. Neo and the Captain should have been aware of this – whatever their agendas were.
Last year easyJet also made headlines when football fans heading to Gatwick for a match between England and Scotland at Wembley Stadium started chanting. Yes sir, I can boogie (last years unofficial national song for Scots with a fondness for football) in flight. It was probably a little rowdier than Mr. Neo's more recent performance, but caused less controversy because he wasn't religious and frankly fellow passengers automatically adjust their in-flight expectations when faced with a plane loaded with excited and somewhat pissed off Scottish football fans.
As for easyJet, they haven't said much about their captain and his green lighting of in-flight musical performances. But if the airline (and other airlines) banned any future impromptu in-flight entertainment, then that would be a good outcome.
How pilot error led to the loss of a golden generation of Zambian footballers in 1993
Read more
About the Author