Conchita M. Owens, 78, resident of Chester, renowned singer, had a successful music career | Observer-Tribune Obituary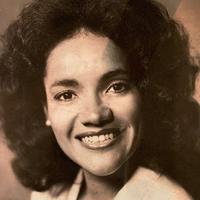 Conchita M. Owens, 78, of Chester, passed away peacefully on Monday, January 10, 2022, at her home surrounded by her loving family.
Conchita was born May 9, 1943, in Sanford, Florida, to the late Ernesto Clarke and Anelle (Smith) Clarke, and grew up in Lakeland, Florida.
She earned a bachelor's degree from Florida A&M University in Tallahassee.
After graduating from undergrad, she moved to New York City to attend the Juilliard School of Music, where she earned a performing arts degree. Her degrees and her talent led her to an incredibly successful musical career. She became a three-time winner of the Ted Mack Amateur Hour television program, performed at Carnegie Hall, and appeared in television commercials.
Conchita voluntarily concluded this phase of her life when she married her beloved husband, Frank Owens, on March 30, 1964. Her career moved them to various places across the United States and allowed them to travel the world . Eventually they settled in Chester in 1975 where she devoted herself to her family and her church, the priorities of her life.
Conchita never felt like she was sacrificing her promising career, but instead found her calling as a wife and mother. Raising his family was the joy of his life. She was also able to continue sharing her angelic voice in the church for over 40 years. She used her donation as a contribution to the church, a tribute that touched many hearts.
She had a gentle, caring and dignified presence. Her grace and kindness were warmly shared with those lucky enough to meet her. She had a quiet strength and a "can do" spirit. This unique inner beauty was as evident to everyone as her natural physical beauty.
She is survived by her beloved husband of 58 years, Frank Owens; his beloved children, Damon Owens and his wife Melanie, and Anne McGrath and her husband Robert; 14 grandchildren and three great-grandchildren; her aunt, Nella King; several nieces and nephews; and many other loving family members and friends.
She was predeceased by her parents, her beloved daughter Sheila Owens Mulcahy, her sister Mona Miller and a granddaughter, Rene Conchita.
Conchita's celebration of life included visitation Thursday, January 13 at the William J. Leber Funeral Home in Chester; and a funeral mass on Friday January 14 at St. Lawrence Church in Chester. Burial took place at Pleasant Hill Cemetery in Chester.