Feist set to premiere new musical performance, "Multitudes", in the United States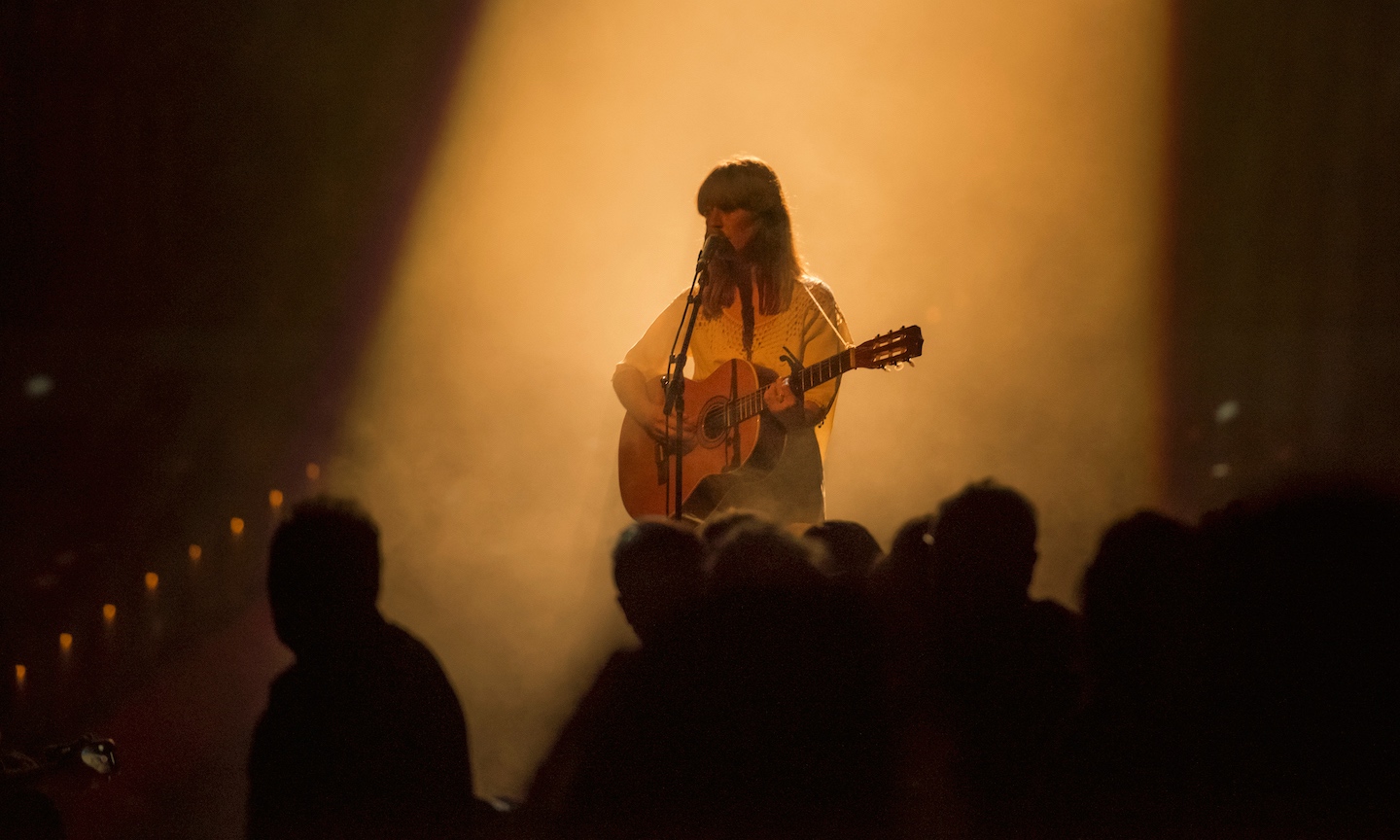 In an unconventional production, Feist invites the public to reclaim the stage with Multitudesan intimate performance of new songs.
After developing in Hamburg and touring North America in 2021, Multitudes premieres in the United States in April and May with limited-capacity performances in Denver, Los Angeles, Seattle and Stanford. Tickets for Multitudes will go on sale to the general public on Friday, March 4 at 10 a.m. local time.
The production, developed by Feist with legendary designer Rob Sinclair (David Byrne's American utopia, Peter Gabriel, Tame Impala) is a full performance, with fully immersive surround sound where Feist will be closer than ever to his audience. The circle represents time, life and death, the sun and the moon, the earth itself and all of us within it. The circle offers a sweet hospitality to this shared experience.
Designed during and in response to the pandemic, when stages were expected to remain empty and community joy was disrupted, Multitudes offers joint and safe re-entry to the rarefied air of performance; it is both an end and a beginning.
Featuring all new music written and performed by Feist and accompanied by Todd Dahlhoff and Amir Yaghmai, the Canadian artist creates an intimate, radically communal and topsy-turvy production that blurs the roles between audience and performer, observer and his subject. We are invited to sit and watch, or raise our voices in collective anonymity. Everything is fine.
Widely recognized as one of the most compelling singers and songwriters of her genre, Leslie Feist is an 11 Juno Award-winning solo artist and founding member of Broken Social Scene.
Visit the official Feist website for more information.
Feist's Multitude Tour dates:
April 22 – Denver, CO The Buell Theater
April 23 – Denver, CO The Buell Theater
April 26 – Los Angeles, CA Shrine Auditorium
April 27 – Los Angeles, CA Shrine Auditorium
April 30 – Seattle, WA Paramount Theater
May 1 – Seattle, WA Paramount Theater
May 5 – Stanford, Calif. Memorial Auditorium
May 6 – Stanford, Calif. Memorial Auditorium
May 7 – Stanford, Calif. Memorial Auditorium