Latin American Christian musician WAGNER J releases new single titled Tu Santo Manto
The new music was written a year after the talented artist lost his mother and garnered over half a million streams on Spotify within less than a month of its release.
February 2, 2022 – Latin American Christian rapper and singer, WAGNER J, has released a new single titled Tu Santo Manto. The new release which got over half a million streams on Spotify in less than a month was written as the artist mourned the death of his mother. Tu Santo Manto proved to be such a hit that even talented Dominican Christian singer and songwriter, Ariel Kelly, jumped on a remix of the song with WAGNER J.
Wagner Jesus Ortiz Espiritu better known as WAGNER J "Just a Human Being" was born in Santo Domingo, Dominican Republic on June 10, 1985 to Juan de Jesus Ortiz Fabian and Luz Maria Espiritu Ortiz de Ortiz. Developing a passion for music from the age of 13, WAGNER J began rapping, improvising and competing with his classmates and quickly earned the respect of all his contemporaries for his great performance and lyrical dexterity.
Raised in a home where both parents were entrepreneurs; his mother ran a cosmetics line, while his father worked in the textile and clothing industry, WAGNER J quickly became a true entrepreneur himself. He finished high school at 16 and started law school at 17 at the Autonomous University of Santo Domingo, but had to drop out of college when his wife became pregnant in order to better take care of his family. .
After also losing his job as a high school math teacher, WAGNER J's uncle, Juan Carlos Espiritu, put in the money and set up a recording studio for the up-and-coming artist. Along with childhood friend and musical partner Frank E Gomez, the duo recorded their songs and also made money recording music for other artists.
Having come a long way from dropping out of college to getting a visa and emigrating to the United States where he founded many successful businesses, WAGNER J couldn't fill the void. in his mind until he returned to his true passion of creating beautiful and harmonious music. Currently, WAGNER J has his trademark – WAGNER J "Just a Human Being", launched his shoe line "WAGNER J Shoes", and is also working on his first full album as an inclined soloist Ocasiones (My Life In Songs ).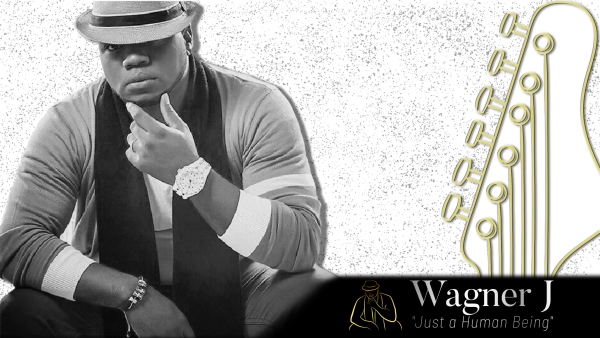 For more information, please contact below.
Media Contact
Contact: WAGNER J
E-mail: Send an email
Country: United States
Website: http://www.wagnerjmusic.com