Murfreesboro musician Billy Henson died on Sunday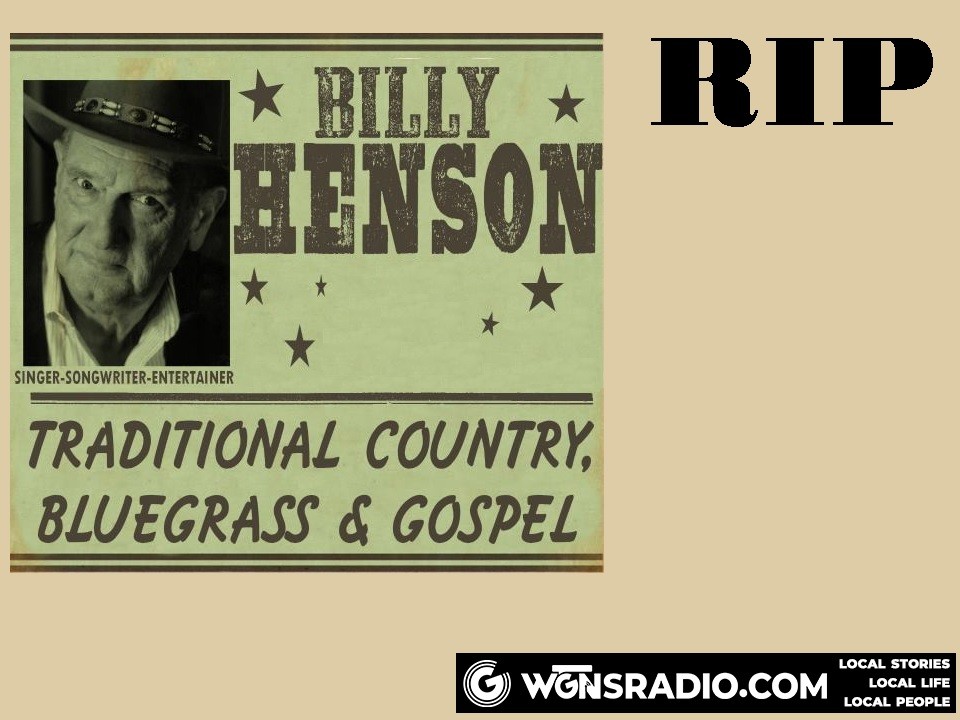 (MURFREESBORO) Longtime Murfreesboro musician and writer Billy Henson died early Sunday morning (8/21/2022) surrounded by his family. He was 83 years old. Arrangements are incomplete at this time and will be announced later.
Henson was a regular on WGNS' daily country music shows in the mid-1950s. His first show came at age 14 when he played flat guitar on the radio with Carl Tipton and the Mid-State Playboys. At that time, Billy was a student at Murfreesboro Central High School.
He has become so popular here, that his name has become a household word.
And while performing for a square dance in the gymnasium of Buchanan Grammar School, his the heart was taken by a beautiful young woman.
After courting for three years, he and Patsy were married on January 1, 1960. After that, Billy and Patsy were still together – in fact, for 66 years!
A popular Murfreesboro songwriter, Charles Snoddy, who wrote a hit for country duo Lonzo and Oscar, introduced them to Billy. They were so impressed with his talents that they later signed him to a publishing deal.
Charles had a brother, Glenn, who was an engineer at WGNS when he signed live. Glenn later moved to Nashville and founded the world-famous Woodland Studios, where the "who is whoin recorded country music. This connection put Billy on the road with Pee Wee King, Red Foley, the Duke of Paducah, and more.
By the mid-1960s, Billy Henson and his band were playing shows on military bases from Maine to Florida.
In 1963, Billy's "Caution Heart" on Nugget Records was released across the country and brought him to the Grand Ole Opry stage.
In 1966, Billy's stepfather took a job in Los Angeles. Billy thought it might be a good time to try out the Los Angeles music scene, and Patsy was eager to see her parents. So they moved west and Billy worked at the factory during the day and played shows at night.
After six months, Billy and Patsy decided to move back to Tennessee. Once back in Murfreesboro, Billy became a pulpit preacher, and he and Patsy ran an office supply store.
His love for music continued with regular performances at the Bell Buckle Café as well as other popular local entertainment venues.
During his lifetime, Billy Henson composed over 100 songs, including over 52 recorded by artists such as Loretta Lynn, Ernest Tubb, The Osborne Brothers, Jim and Jesse, Pete Drake, Lonzo and Oscar and others.
Even with the conversation format, Henson remained popular on WGNS as a guest on The Truman Show which was hosted by former Sheriff Truman Jones.
Thank you Billy Henson for your love of music and the encouragement you shared with so many people.
CLICK HERE to share your memories of Billy Henson.