Musician and music teacher who was a Santa Fe 'treasure' dies at 90 | Local News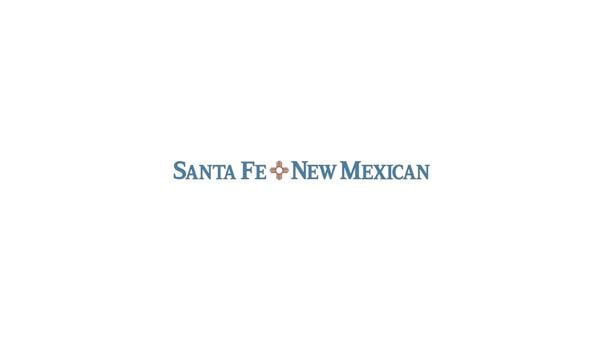 Robert Jones played lead clarinet in the Santa Fe Concert Band for years, performing jazz standards and show tunes for the community on July 4th, Memorial Day and Veterans Day.
"He was a great musician and songwriter," said Greg Heltman, the band's musical director since 1984. "And he was really invested in the community."
Jones, a longtime music lover, performer, bandleader, composer and music educator for decades, died February 1 at El Chante assisted living center in Jocotepec Jalisco, Mexico – at around 1,000 miles southeast of the border at El Paso.
Jones was born June 10, 1931 in Muscatine, Iowa. He attended Muscatine High School and played in the school band, graduating in 1949. He moved to Indiana to study music at DePauw University. While graduating, he met his wife, Esther, and the two were married in 1953.
Jones taught music in public schools and, after earning a doctorate in music from the University of Iowa, served as a professor and chair of music at universities nationwide.
Throughout his teaching career, he has performed with countless groups and ensembles.
Jones and his wife moved to Santa Fe in 1996 and he joined the Santa Fe Concert Band. He played the first chair clarinet, leading the other clarinetists in the group, until the couple moved to Mexico in 2019.
The Marching Band is one of the oldest traditions in the city, giving free public concerts in the Plaza and in the parks in the summer, on public holidays, and during the winter holiday season.
The tradition dates back to 1865, Heltman said.
"During World War II, many musicians who were part of La Banda de Santa Fe – as it was called at the time – left to fight. Then it was in spurts in the 1950s, and it really took a little break in the 1960s," he said.
The band now has about 50 volunteer members and has performed intermittently since public health lockdowns were instituted in 2020 due to the coronavirus pandemic.
Jones wrote music for the orchestra, including Christmas-themed arrangements, and occasionally acted as conductor. He has also played clarinet with the Santa Fe Community Orchestra, which gives free public concerts.
Howard Pakin, Jones' bandmate and bandmate, said everyone who works in the music business in Santa Fe knows Jones.
"Bob is one of those Santa Fe treasures because he's been around for so long. He's done so many things," Pakin said.
Jones is survived by four children – Todd, Greg, Barry and Juliann – and four grandchildren.