Musician turns Windows 95 into a chiptune album on a real Sega Genesis cart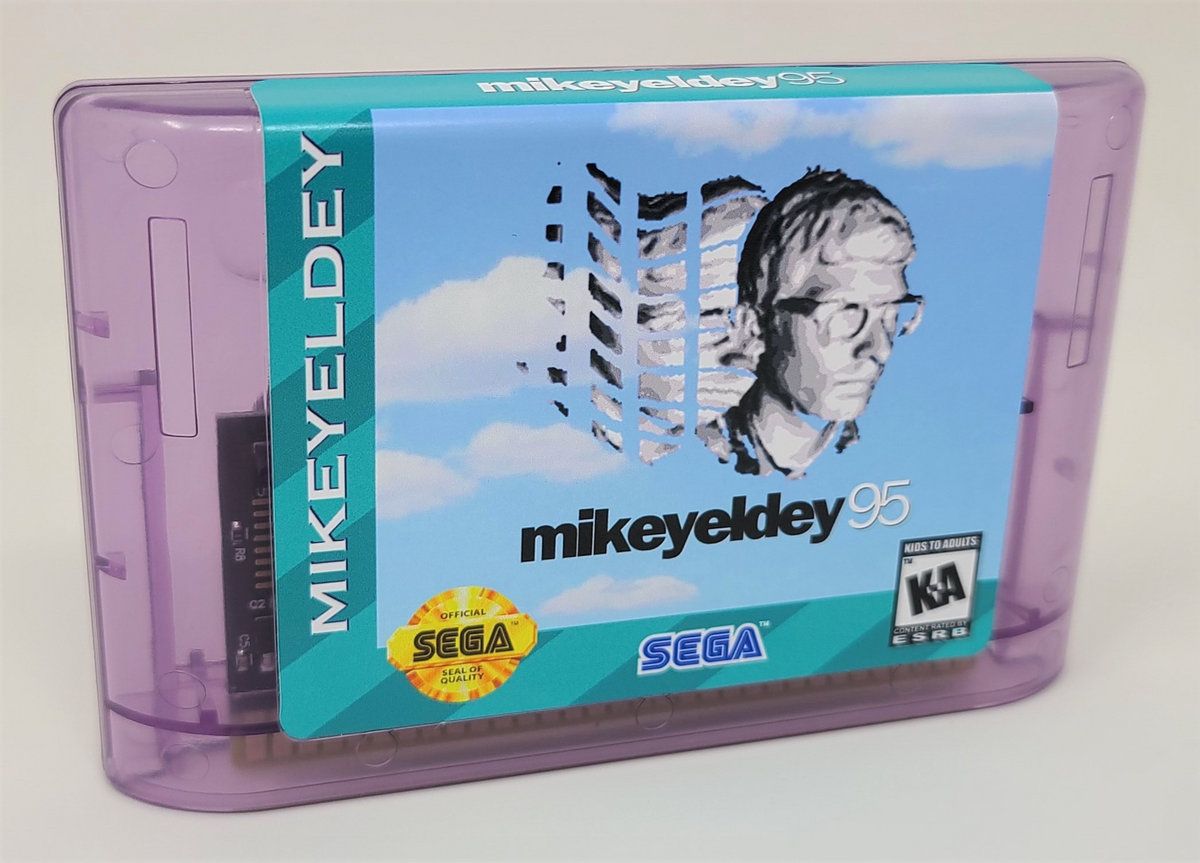 Make no mistake: Mikeyeldey95 may look a lot like Windows 95, but it's not really Microsoft's full operating system reprogrammed to run on a Sega Genesis cartridge (aka Mega Drive). As impressive as that might be technically, it's something much more fun: a 22-song chiptune album programmed to run on real Genesis hardware, presented in a deeply faithful recreation of the Windows 95 user interface filled with mini -games and Easter. eggs. Even Clippy makes an appearance.
Mikeyeldey95 immediately launches into a summery bop called "Plug and Play" on a fake Windows start screen and desktop, where you can choose from a fake web browser (with a helpful Hamster Dance bookmark), a music player, and a music box. receipt containing a digital correspondence novel. Since the theme here is taken directly from Windows 95, the real action is in the Start menu. There are mini-games adapted from classic pieces of Windows history like the 3D Maze screensaver, and music visualizers that recreate other iconic design elements like Solitaire's bouncing cards.
The upbeat chiptune music makes playing with Mikeyeldey95 interesting, and more than a little nostalgia fun. Every track feels like it could have come from a 90s platformer or beat-em-up, and I think a few of them, like the funky "Labradump" and the melancholic "Five Digit Years", could have fit perfectly into arguments over whether the Genesis or the Super Nintendo had the superior sound chip.
I'm very tempted to buy one of these physical carts for my Sega Genesis, but you can still check out Mikeyeldey95 even if you don't have an old console lying around. A ROM is available for download on Itch.io and is easy to get started in an emulator. Or you can stream the album on Bandcampminus the cool Windows skin.
Thanks, RetroRGB.