new research sheds light on financial shortfall of classical musician parents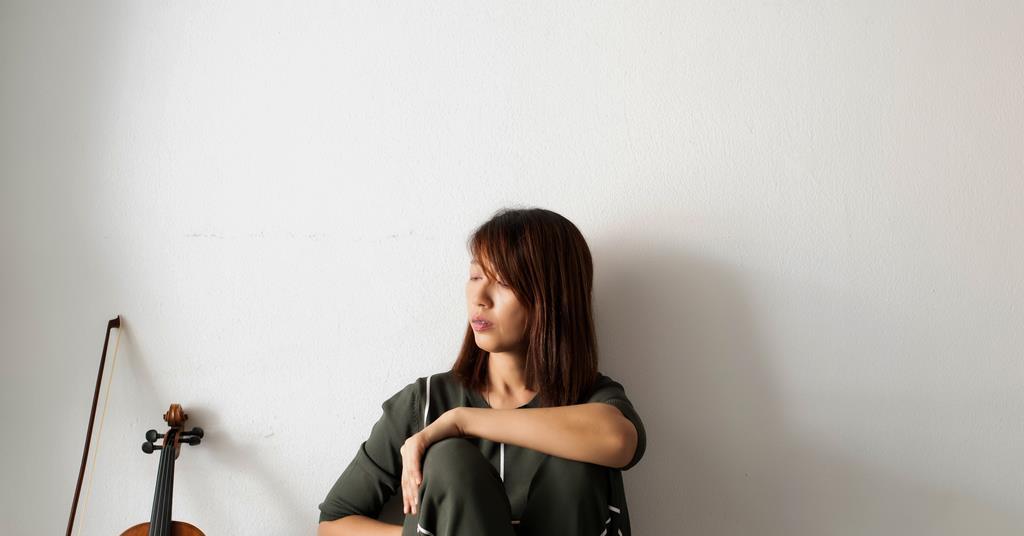 Rread more articles here
New research has been published suggesting that professional musicians who are parents and guardians are financially disadvantaged due to outdated work practices.
Research by the Parents and Carers in Performing Arts (PiPA) charity and Birkbeck, University of London with support from Musicians Union and Help Musicians UK, has found that the classical music industry is at risk of losing talent and diminishing in diversity unless she improves employment practices to better include her parents and guardians, but especially women.
The research, titled bittersweet symphony, found that self-employed women (85% of whom are parents and carers) earned £8,000 less than their male counterparts and that 82% found managing work and family commitments moderately to extremely stressful.
"The report highlights deep-rooted traditional work practices that were originally designed to meet the needs of the 'stereotypical' well-to-do man, with a partner at home to look after the children," said Cassie Raine, co-founder of PiPA. "The industry needs to find better and more inclusive mechanisms to support and develop its talented workforce."
The report has garnered support from many classical musicians, including violinists Tasmin Little OBE and Anna Phoebe. "Musicians spend years perfecting and refining their craft, but often find their careers become more precarious when they become parents," Little said. "This is especially the case for independent women. Childcare is expensive and usually accommodates a "normal" 9am to 5pm workday, which performing musicians never have.
"It's a huge juggle to be both a parent and a freelance musician," Phoebe agreed. "There can be a lot of uncertainty, which makes planning difficult. It's great to highlight the needs of parents and caregivers through music thanks to this important research. I salute PiPA's research that highlights the extent of the challenges parents and caregivers face in the industry.
Both emphasized the need for artists to create works from a wide range of lived experiences. "Bringing that depth of experience to life through music is what gives performance its nuance, intensity and strength," said Little, while Phoebe commented, "If we want a more diverse music industry, including people with family responsibilities from all walks of life, we must take vital steps towards real and lasting culture change.
"This report makes the case for flexible and inclusive work practices that would benefit not just parents and guardians, but all who value and appreciate the creative industries," Little concluded.
The research identified aspects of self-employment such as lack of flexibility and schedules; the lack of affordable, flexible and ad hoc childcare services; the logistical and financial demands of touring and working away as "carrying barriers" for musicians who are parents. Among the musicians surveyed, women were twice as likely to turn down work because of family responsibilities and many complained of the "need to meet inflexible demands for extra work, such as teaching, in order to subsidize their income as a musician".
40% of respondents thought they would quit their music career. "We were hemorrhaging talent at all levels of the music industry due to the lack of support and policies in place for parents and caregivers. This has had a snowball effect throughout the industry where we see a distinct lack of understanding of the current needs of the music workforce," said Charisse Beaumont, CEO of Black Lives in Music.
"This is an urgent situation that can no longer be ignored. I salute the bittersweet symphony PiPA report and hope that the entire music ecosystem will embrace the findings and implement the recommendations with integrity.
Among the six recommendations made as a result of the research is the need to consider and support flexible working both formally and informally and to make inclusion and intersectionality a key objective, as well as ensure the continued recording and sharing of diversity statistics to track progress, and identify potentially vulnerable groups.
443 musicians took part in the research, which was funded by Help Musicians UK, Musicians' Union The School of Business, Economics and Informatics at Birkbeck University London and supported by the Association of British Orchestras, Black Lives in Music, Independent Society of Musicians, Liverpool Philharmonic, SWAP'ra and UK Music.