Remembering the prolific musician from Washington and Baltimore | Radio KCII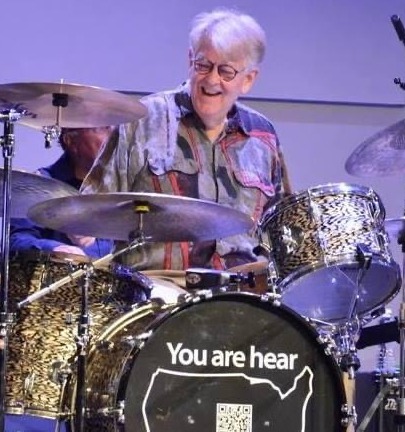 A prolific Washington musician died this week after a years-long battle with esophageal cancer, leaving legions of bandmates and fans in both Southeast Iowa and the East Coast .
John Kessell began drumming in bands at the age of 14 and gave his final performance Dec. 28 at the Washington Performing Arts and Events Center with The Big Band Theory, a major collective of jazz musicians from here and there which he co-founded with guitarist Randy Swift in 2012. Of his career, Kessell played in the Washington High School Jazz Band at the Montreux Jazz Festival in Switzerland in 1972, and played in several bands while residing in Baltimore, Maryland from the 1980s until his return to Washington. when he was diagnosed a few years ago.
The Big Band Theory reunited in December knowing that this would likely be Kessell's last opportunity to perform. He shared with KCII his enthusiasm and gratitude for the drums in the band: "The energy you get from playing is like the first take of a recording session. Every song in the concert will be a first take for us. There's all kinds of extra energy going into that first take because you want to nail it. You want to do it right and you have everyone working as a team. All of a sudden you are in the moment and experiencing it. There is no such thing.
Celebrations for Kessell's life are to be held at a later date in Washington and Maryland. His passion for music will continue through the establishment of the "John Kessell Legacy Music Scholarship" created by his family. This foundation will continue its legacy in Washington or wherever children need help exploring the arts. Donations can be sent to the Federation Bank.