SBS language | The Canberra-based Japanese ethnomusicologist and musician is passionate about ancient Japanese court music, Aboriginal music and octopus dumplings.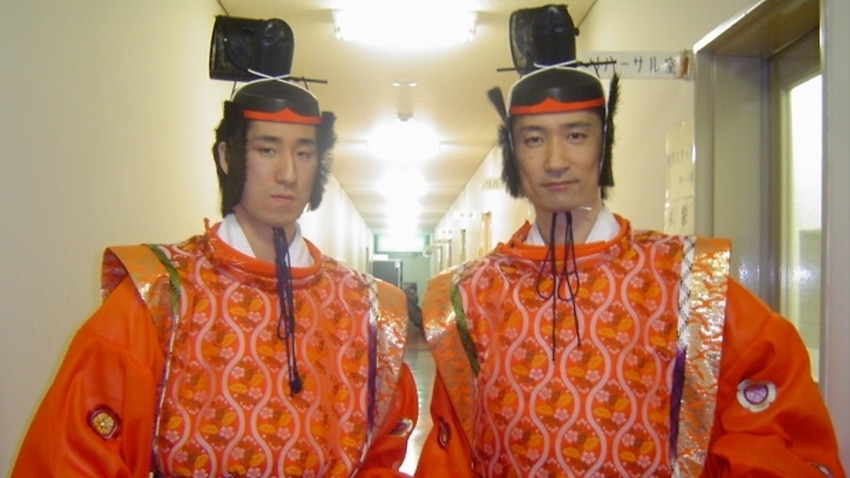 Dr. Doi grew up listening to gagaku music and became a huge fan of the genre. When he was in college, Dr. Doi joined a gagaku club there and absorbedly studied ancient Japanese court music.
"I was more eager to study gagaku at the club than my college classes," said Dr Doi.
After graduating from college, Dr. Doi decided to stay with his college club gagaku teacher to study music further. He began to study religions and music at a research institute in Japan. Then he helped a graduate student from the Australian National University. This led him to study Aboriginal music at ANU.
In the audio, Dr. Doi talks to us about Japanese gagaku and the Aboriginal music he learned. He also talks about his new takoyaki restaurant business in Canberra.
Unexpected reading from memory
In 2018 Dr Doi visited NSW with his family for a vacation. He tried to catch fish to eat but ended up with two octopuses. He cooked octopus and it turned out to be a delicious meal. It reminded him of the delicious takoyaki he enjoyed in Nara, Japan.
Dr. Doi had the business idea of ​​making and selling Japanese takoyaki, octopus dumplings. He has been popular in Canberra's markets and Dr Doi's new food van allows him to have a store beyond the markets.
"I think playing gagaku on stage and cooking takoyaki in front of customers have similarities. It's about showing your talent and getting feedback from people. In takoyaki, I can get it more directly and more intimately. I enjoyed that a lot," he added. noted.
Download the free SBS Radio app to listen live and on demand or explore podcasts.
https://podfollow.com/sbs-japanese
Visit our Facebook for more Japanese stories.