The Barrie musician continues to hit all the right notes on the world stage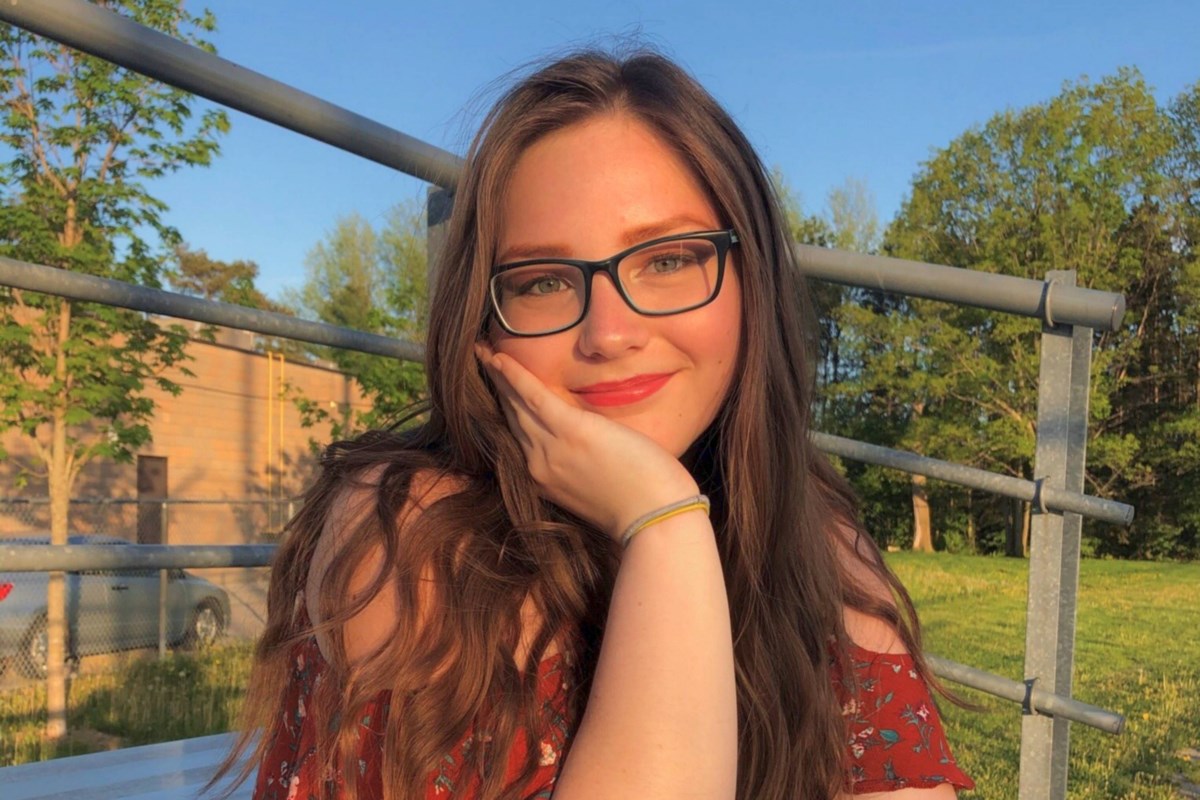 Madison Mueller's new single, Sweet Bitterness, received four "Song of the Year" nominations at four different independent awards shows
A local singer-songwriter has capped off her second pandemic year with an award that recognizes both her talent and her efforts to keep creating.
Madison Mueller received the 2021 "Rising Star of the Year" award, female artist, from the International Singer Songwriter Association (ISSA).
This was his fourth ISSA award in three years. She has also received several nominations from the ISSA and the Josie Music Awards.
His latest single, Sweet Bitternessreceived four nominations for "Song of the Year" at four different independent awards shows.
However, it was not the song that she had decided to record last February.
It was another incomplete song, but a producer she worked with liked what it had and where it was going. As a result, she took him home and finished Sweet Bitterness.
"I was thinking about the past — when life was very different," Mueller says, adding that she feels a sense of grief for the fact that life isn't the same anymore.
"The main line of the song is 'I want to feel alive' and I think that holds true for a lot of people. We're entering a time where things aren't simple," she says.
The song marks a shift in an indie-folk direction. She says she still loves rock, its roots, but enjoys the narrative aspects of songwriting.
Sweet Bitterness struck a chord with a growing fanbase worldwide. A New Zealand DJ told him in an interview that his new single got 3,000 requests in just one day. It also spilled over to another song, I have this waywhich
received 1,300 applications.
"They had just started playing them that week. It was a total shock to hear that there were so many people asking to hear my music on that day alone," she says.
All of this served as encouragement to continue working on her music and writing songs, even though she was not performing.
Like many musicians during the pandemic, opportunities to perform have been scarce.
Last year, she performed at a few outdoor patios and played a few gigs at the Oro Farmers Market. She also tried a live online show last December and plans to do it again.
Most of the shows were solo, but she did an outdoor gig with a band playing at a patio in downtown Barrie.
With the pandemic, music has shifted to a more digital format, a process that can be difficult for artists who aren't as established as other well-known singer-songwriters and musicians.
Nevertheless, Mueller's songs have been released on all the usual channels and his music is also available on his website.
She hopes to release another song in the coming months. To date, she has released six songs.
Having been writing music since the age of seven, the first song she felt comfortable sharing was Who am I. He was inspired by her life, the pressure she felt at school to make a decision about her future and decide what she wanted
to do.
Even though she was 15 at the time, she can still relate to it, as she continues to change, learn, grow and understand herself. The song struck a chord with other people, went to #1 on Reverbnation.com
Canada Charts multiple times and has been played on over 170 FM and Internet radio stations around the world.
Mueller scored her first public performance at the age of eight. She started playing the piano at the age of six, initially at the Royal Conservatory of Music, and still enjoys playing it, but the guitar is a more portable instrument and the one she uses the most for.
efficient.
Education followed at the age of 14 at the Spaulding School of Music, first piano lessons and later voice lessons. Mueller continued teaching until the pandemic, when she struggled to make the transition from teaching in person to teaching online.
"It's so difficult when you're used to one-way traffic," says Mueller, who is taking a break right now.
She said it's been a "crazy" two years outside of music too. Currently living with her family, she has moved twice but remains in the Barrie area. She has also started working at Bradford Greenhouses in Barrie and is having a great time.
When she's not working, she enjoys spending time with her family, including her two siblings, an older sister, a brother who is currently studying at Western University and a puppy, added last year.
For more information, visit www.maddiemakesmusic.com.