Urbana will be next to consider a street name honorary program, starting with a popular musician | Policy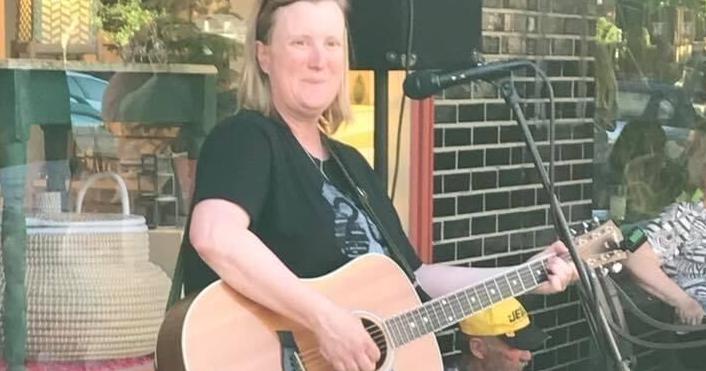 The local singer could be the first designation
URBANA — More than two decades after Champaign launched an honorary street name program, Urbana is being asked to do the same.
City Council will hear a proposal Monday from Aimee Rickman of Urbana to adopt an honorary street naming program and name the city's first honorary street after local singer-songwriter Angie Heaton, died in 2020.
Rickman said she would bring to council a petition with around 100 signatures asking council to designate a street in Ms Heaton's honour.
"She embodied the spirit of Urbana," Rickman said. "She was community-minded, welcoming, immensely talented in so many ways. She was wise, full of character. She was brilliant but immensely humble and down to earth. She was open and full of joy, but also very honest and serious.
Urbana board member Chris Evans said Rickman had approached him about dedicating a street or lane to Ms Heaton and, "to our surprise, we found that Urbana did not have an honorary street name".
He plans to support a program for Urbana, he said.
"I think it's a great idea to preserve and celebrate the history and the great people who lived and worked at Urbana," Evans said.
Rickman said the city had many luminaries who could be honored with street names besides Ms. Heaton.
"So many people have contributed to the warmth and beauty of Urbana," she said.
Having those names on street signs can help the community remember those contributors, Rickman said.
"We lose this history if we don't celebrate it," she said.
Rickman said Ms. Heaton, who played in several local bands in Champaign-Urbana and whose music was well known outside of the local community, was "part of that Urbana beauty, part of that Urbana weirdness."
"There is talent. There is generosity. It's Urbana. She saw that as what Urbana is," Rickman said.
She said she knew Ms Heaton first through her music and then through a former program she (Rickman) co-founded called GirlZone.
Ms. Heaton was a GirlZone volunteer, teaching girls to play drums, and generously volunteered her time for GirlZone workshops for girls, Rickman said.
"Angie was so welcoming, so encouraging," she said.
Ms Heaton was also an outspoken and proud member of the LGBTQ community during a stigmatizing time, and "she led with love," Rickman said.
If the council approves an honorary street naming scheme, Rickman said she would leave it to city officials to decide the appropriate street to designate for Ms Heaton.
But one suggestion would be the alley behind Rose Bowl Tavern in downtown Urbana, she said.
Rose Bowl Tavern held a grandstand show for Ms. Heaton on June 5, hosted by Rickman.
Champaign's Honorary Street Names Program, which began in 2000, recognizes people, organizations, entities, and events that have had "significant lineage with the city or have had a significant cultural, historical, or humanitarian impact on the city," according to a city website on the program.
Champaign leaves honorary street designations in place for 10 years per recipient and prefers to have the location of the honorary street designation to have a geographic relationship to the recipient.
Since launching honorary street names, Champaign has designated nearly five dozen – some now retired, others still active. The cost of panels per person honored is $1,000 per block.