World-renowned musician back in county | Local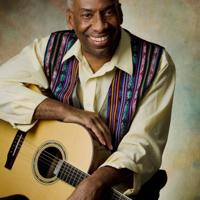 A world-renowned musical artist, who visited elementary schools across the county in 2019, will perform at the Huntingdon County Arts Center.
Reggie Harris, who toured the county with the Huntingdon County Arts Council as part of the Arts in Education tour, will perform at the center at 7 p.m. on Monday, July 11.
"It's an incredible opportunity to have such a nationally known musician perform at our second concert at the arts center," said John Kearns, director of the Huntingdon County Arts Council.
According to Kearns, Harris is "a longtime world-renowned singer-songwriter, storyteller who is a powerful interpreter of the global musical narrative".
"A passionate, engaging and inspiring entertainer and concert artist, Harris is credited with focusing new energy on the important role of music in the discourse for inclusion and the fight for human rights using the lessons of history as a base," Kearns said. "As an expert in the music of the Underground Railroad and the modern civil rights movement, he is at home on stage as a performer, speaker, or discussion leader in seminars or in the classroom."
Kearns said Harris was able to make a stop in the area because he was performing at State College, so making another stop on his tour was easy for him.
"It's a win-win for everyone," he said.
Kearns said he was also impressed with Harris when he toured county schools with him in 2019.
"He knew how to keep the kids engaged," he said. "He has a deep, rich voice that is absolutely amazing, and on our 2019 tour his program was on the Underground Railroad. It was extremely well received. He's such a warm and engaging guy.
The Huntingdon County Center for the Arts (formerly 12th Street Methodist Church) is located at the corner of 12th and Mifflin Streets in Huntingdon.
Tickets are $20 for the general public and $16 for current Arts Council members and students (with ID). Children under 12 are free.